A Shocking Fact About Mobile Commerce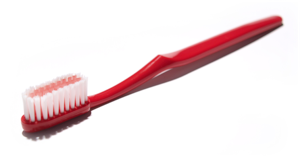 I was reminded of an unbelievable stat about the growth of mobile the other day, one that shines a bright light on its prospects:
More people own mobile phones than own toothbrushes.
Seriously.
You can't make stuff like that up.
Actually, there's probably quite a few more mobile phones than there are toothbrushes, but let's not quibble.
In the US alone, mobile shoppers almost doubled their spending last year—to nearly $25 billion, and that number excludes travel and event ticket sales (which, going by historical averages, should increase the total by another 50% or more).
That's a lot of toothpaste.
Now, I've been saying for a while that worrying about "The Year of Mobile" isn't as important as being "mobile enough." And I stand by that.
But if you're not thinking about mobile yet, it's time you start. Mobile will help drive significant e-commerce growth in the next couple of years. It's inevitable.
If you're not ready for it, you risk being left on the sidelines. But if you are, get ready for mobile to put a big smile on your face—whether you own a toothbrush or not.
By the way, it's still not too late to register for the webinar I'm offering tomorrow as part of Mike Moran's Biznology Webinar series: "It's all E-commerce: How the Social, Local, Mobile Web Affects Sales Online and Offline". But don't wait. Register now.
---
If you can help those dealing with the after-effects of Hurricane Sandy, please visit the American Red Cross.
Want to make sure your business makes the most of the local, mobile, social web? thinks helps you understand how to grow your business via the web, every day. Get more than just news. Get understanding. Add thinks to your feed reader today.
And while you're at it, don't forget to follow Tim on Twitter.
Tim Peter & Associates helps companies from startups to the Fortune 500 use the web to reach more customers, more effectively every day. Take a look and see how we can help you.
Technorati Tags: 2013 trends, e-marketing, ecommerce, email marketing, strategy, success, E-commerce, e-commerce, E-commerce strategy, ecommerce, m-commerce, marketing, marketing best practices, mobile