Are Apple and PayPal Teaming Up to Drive Mobile Payments?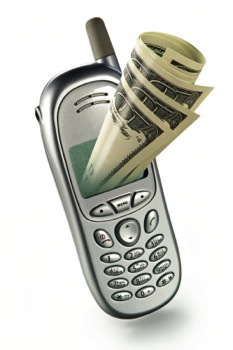 Mobile payments interest me a ton. It's pretty likely that your phone will play a role in how you pay for products and services within the next few years (a topic I've talked about again and again and again).
Well, now, according to Re/Code::
"…sources say that Apple is finally committed to having iPhones play a central role in the purchasing of goods at brick and mortar stores, though it's not clear yet which technologies Apple will employ to make these transactions a reality nor how big of a role Apple wants to play in retail commerce."
Apple, along with the other AGFAM players (Amazon, Google, Facebook, and Microsoft), is making a number of moves into e-commerce and mobile payments and iBeacons and so on. This is just the latest one.
Definitely something to keep an eye on.
I'd also recommend you take a look at my slides for "Today and Tomorrow: The Changing Customer Journey," which looks at, among other things, where mobile payments is heading:
You can also register to receive a free copy of my special report, "Digital Hotel Marketing in a Multiscreen World," produced in conjunction with Vizergy, here. While it's targeted to the hospitality industry specifically, most of the lessons apply across verticals.
You might also enjoy some of our past coverage of the social, local, mobile web and what it means for your business, including: