Here's where the social, local, mobile web is taking e-commerce (Small Business E-commerce Link Digest – May 11, 2012)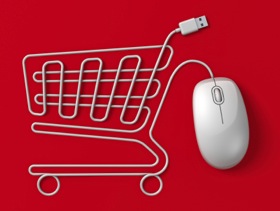 Kind of a mixed bag this week, though I guess I'll lump these under the heading of "it's all e-commerce." As mobile, social, and local continue to merge towards a common, continual experience, the boundaries between search and social, mobile and merchandising blur further and further. If it please the court, here's this week's evidence:
Social and mobile and local continue to embed themselves more deeply in consumers' everyday lives. We no longer live in a world where people "go online." They are online, all the time, every day. We carry the Internet in our pockets (and, soon, in our eyeglasses).
At this point, it should be clear, all commerce is e-commerce.
The defense rests (but only for the weekend — I'll be back here bright and early Monday morning and I hope you will, too).
Oh, and if you'll pardon the shameless plug, I'm teaching three classes (along with Mike Moran and Rob Petersen) in Rutgers University's Search Marketing and Analytics Mini-MBA, June 11-June 15. If you're interested, enroll here.
---
Are you getting enough value out of your small business website? Want to make sure your business makes the most of the local, mobile, social web? thinks helps you understand how to grow your business via the web, every day. Get more than just news. Get understanding. Add thinks to your feed reader today.
And while you're at it, don't forget to follow Tim on Twitter.
Tim Peter & Associates helps companies from startups to the Fortune 500 use the web to reach more customers, more effectively every day. Take a look and see how we can help you.
Technorati Tags: Bing, E-commerce, E-commerce strategy, F-commerce, Facebook, Google, search, search engine marketing, search engine optimization, sem, seo, social, social commerce, social marketing, social media, social search, social strategy, strategy