The 13 most important topics for 2013 as voted by you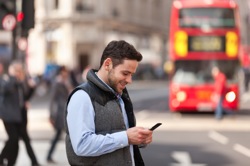 I'm a big believer that the market will tell you when you get it right. It's one of the reasons I'm so keen on A/B testing. No matter how smart you are, the market is always smarter.
So today I'm rounding up your favorite Thinks posts from the last year. Each of these posts was shared at least 50% more often than average by the readers of this blog. And if that isn't an indication of what you care about next year, I don't know what does.
By the way, the three most common keywords in all these stories:
Mobile
Trends
E-commerce
Maybe I ought to blog about that more often… ;)
Anyway, on with the list:
Enjoy the list Big Thinkers. And look for lots more about mobile, e-commerce, and the trends they illustrate going into 2013. And beyond.
---
      If you can help those dealing with the after-effects of Hurricane Sandy, please visit the American Red Cross.
Want to make sure your business makes the most of the local, mobile, social web? thinks helps you understand how to grow your business via the web, every day. Get more than just news. Get understanding. Add thinks to your feed reader today.
And while you're at it, don't forget to follow Tim on Twitter.
Tim Peter & Associates helps companies from startups to the Fortune 500 use the web to reach more customers, more effectively every day. Take a look and see how we can help you.