There is a Path Forward (Thinks Out Loud Episode 279)
Looking to drive results for your business? Click here to learn more.
---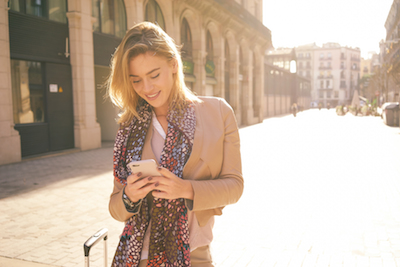 There is a Path Forward (Thinks Out Loud Episode 279) – Headlines and Show Notes
With all the bad news around coronavirus Covid-19 and the economy, it's easy to get discouraged right now. It's understandable that you might feel a bit down. It's OK. But, you also have to recognize that we will get through this. We'll survive. And, in fact, eventually, we will all thrive. Because there is a path forward. You're smart. You're resilient. You haven't made it as far as you have in your industry, in your career, in life by just accepting things as they are. You know how to succeed. You know how to grow. You know how to improve. And that's why you're going to get through this. It's why we'll all get through this. Together.
The latest episode of Thinks Out Loud has some insights and tips for you on the path forward — and how you can find it for your business. Because there is a path forward. And we're going to find it together.
Want to learn more? Here are the show notes for you:
Relevant Links – There is a Path Forward (Thinks Out Loud Episode 279)
Subscribe to Thinks Out Loud
Contact information for the podcast: podcast@timpeter.com
Past Insights from Tim Peter Thinks
You might also want to check out these slides I had the pleasure of presenting recently about the key trends shaping marketing in the next year. Here are the slides for your reference:
Technical Details for Thinks Out Loud
Recorded using a Heil PR-40 Dynamic Studio Recording Mic
and a Focusrite Scarlett 4i4 (3rd Gen) USB Audio Interface
into Logic Pro X
for the Mac.
Running time: 15m 54s
You can subscribe to Thinks Out Loud in iTunes, the Google Play Store, via our dedicated podcast RSS feed (or sign up for our free newsletter). You can also download/listen to the podcast here on Thinks using the player at the top of this page.
Additional notes – There is a Path Forward (Thinks Out Loud Episode 279)
Lots of uncertainty
Changing minute by minute
Things you do this week can help prevent the spread of the virus, but might need to change next week as conditions change
Lots of individuals and companies affected
Restaurants
Bars
Stores
Consumers are working less and either have less income to spend or are concerned they will have less income to spend
Manufacturers

Suppliers to retail and other service industries
Ways you can help
Revenue
Help individuals in the service industry facing reduced hours pick up "piece work" or at-home services to earn income
Focus on the local community; who needs help in your market who you can support? How can you support them?
Costs
Improve value of offering by increasing value adds included with price
Convenience
Home delivery of goods or services

This one works B2C or B2B with the increased numbers of employees working from home
Confidence
Cashflow
1Password eliminating trial limits to help businesses work from home
Change payment terms to offer free/low-cost loans