Thinks Out Loud Episode 21: Facebook's New Newsfeed, Google Adds E-Commerce, and Amazon Attacks Android Ads
Podcast: Play in new window | Download
Subscribe: RSS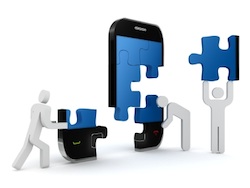 Headlines
Finally, Mike Moran, Rob Petersen and I are hosting a Biznology Webinar on How to Use Web Analytics and Search Marketing for Better Decision Making and I'm moderating a 5-part Digital Marketing Webinar series for HSMAI. Check them out if you have the time. I think you'll find them useful.
Contact information for the podcast: podcast@timpeter.com
Technical details: Recorded using a Shure SM57 microphone

through a Mackie Onyx Blackjack USB recording interface
into Logic Express 9
for the Mac.
Running time: 11m 18s
You can subscribe to Thinks Out Loud in iTunes [iTunes link], subscribe via our dedicated podcast RSS feed or download/listen to the podcast here on Thinks using the player below: