Warning: Mobile Drives Booking Costs Up and 4 Ways to Prevent It (Travel Tuesday)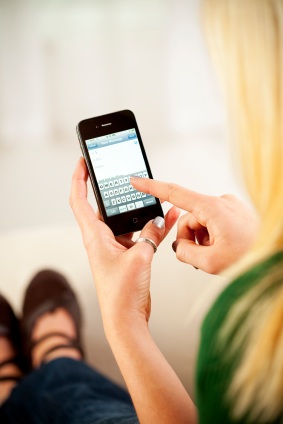 Tnooz offers an interesting look at what mobile means for e-commerce today, noting:
"The results showed that 58% of mobile searchers said they would use click to call to book hotel stays. And 68% said having the option to call during the purchase phase was important to them."
While I've talked before about how mobile removes e-commerce friction and changes the definition of e-commerce, guests clicking-to-call isn't always seen as a positive development. After all, call centers, whether using your own resources or outsourced, are definitely far from free.
So, what can you do to make customer calls work to your advantage instead of simply increasing your cost of sale?
Well, first off, your guests call for one or more of the following reasons:
Guests have questions about the property, the location, or specific amenities that your website doesn't answer well enough (think ADA-accessible rooms, distance to specific attractions, or location of the room within the property)
Guests aren't comfortable booking on their mobile device, either because they don't trust the phone or they don't trust you enough
Your mobile booking solution sucks (I'm not trying to be mean here; I'm just calling 'em like I see 'em)
Guests don't have a good way to pay using the phone (for instance, who can realistically read a credit card number when they're driving down a highway? This will change)
Given this reality, you've got a couple of possible options for coping:
Improve your website content. The more of your guest's questions you can answer on the web, the fewer calls you'll get.
Improve your phone conversion rate. The more calls you turn into sales, the more profitable a channel the phone becomes.
Improve your revenue per call. Another "conversion rate" I like to look at is the amount of revenue each call produces. While increasing rate is one way to improve your revenue per call, upselling and cross-selling offer (very profitable) alternatives to increase the returns from your call center channel without hurting your competitive positioning in metasearch engines. (I've written a white paper on upselling and cross-selling, if you're curious how to do this).
All of the above. The problem with item #1 in this list is that it only helps customers with questions about your property, while doing little for guests with trust, comfort, or payment concerns. So your best bet is to work on each of these.
Mobile's growth is going to drive more call volume. Period. And while the costs associated with calls aren't always attractive, there's a worse option: Guests could call someone else.
Ultimately, you're in the business of solving your guests' problems, regardless of the channel they choose. Look for ways to improve your guests' experience on lower-cost channels like the web, while improving your business performance through higher-cost channels like voice. Because, when you execute effectively in both channels, both you and your guests benefit.
And if you're interested in learning more about the future of e-commerce and marketing via the social, local, mobile web, register to receive a special report I've produced in conjunction with hotel marketing firm Vizergy, "Digital Hotel Marketing in a Multiscreen World." While it's targeted specifically at hotel and resort marketers, the lessons apply to just about any business. You can get your free copy of the report here.
You might also enjoy some of our past coverage of the social, local, mobile web and what it means for your business, including: