What Mobile E-commerce Data Isn't Telling You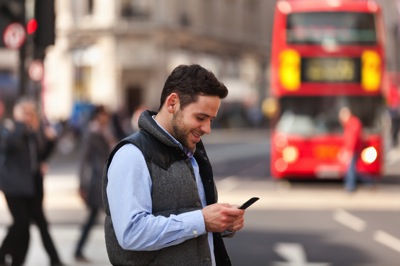 With all the talk about the rise of mobile and its effect on online and offline sales, it's easy to get confused by the disparate definitions of mobile and e-commerce. And you really need to be aware of what that mobile e-commerce data isn't telling you.
Here's what I mean.
Marketing Charts offers the following details about mobile share of e-commerce spending from Q2 of 2010 through Q2 of 2014:
"With desktop-based e-commerce growing by a more modest 10%, mobile accounted for 11.1% share of total e-commerce spend during the second quarter, up from 8.6% during the year-earlier period"
The same article goes on to note:
"Separately, an Internet Retailer report predicts that the 500 leading retailers in mobile commerce will see smartphone and tablet sales grow by 80% this year to represent 21% share of their e-commerce sales"
Further muddying the waters, eMarketer highlights
back-to-school mobile shopping habits among mothers with children
"A July 2014 study by PunchTab found that the majority (63%) of US mothers with children under the age of 18 planned to use their smartphones while back-to-school shopping. This deal-seeking group was most likely to turn to smartphones for assistance with price-related queries. Nearly half of respondents said they intended to use their phones to find coupons or sales, while 30% wanted to compare prices across different stores."
Again, eMarketer notes:
"Even after stepping foot in a store, mothers indicated that smartphones—and especially deals found on those smartphones—would still play a role in what they bought for their kids. Among the 59% of respondents who planned to use their smartphones while back-to-school shopping in brick-and-mortars, 46% said they would look for mobile coupons. No other response came close"
So, let's see. That's 11% of total e-commerce, 21% of Internet Retailer 500 members, and 63% of back-to-school shoppers, mixed in with a bunch of other numbers about consumer use and/or retail results.
What isn't this data telling you? Where mobile should be in your overall mix.
The simple reality is that customers use mobile regularly during their discovery, browsing, and shopping experience (less so for buying, though that may be more an attribution problem than an actual conversion problem). The question is whether they're finding you during that same process.
Instead of getting too hung up on all these different data points, here's a simpler notion: Observe your customers. Now, my experience suggests that "it's all e-commerce," because of what I see across my client base (using both analytics and direct observation of customers), as what I see when watching other people in stores, airports, restaurants, hotels, and attending events. I suspect you're seeing the same thing, too.
What you really want to watch for is customers using mobile in your retail outlets (or restaurant, hotel, etc.), without corresponding growth in mobile traffic to your website. Because that's a likely sign that they're using mobile to check out your competitors while shopping your aisles… and not doing the same thing with you in return. If that's the case, start working on improving your customers' mobile experience.
Right. Now.
And, if it isn't the case, start anyway, because it will be soon enough.
As an FYI, I'm presenting a webinar called Digital Marketing Directions: Key Trends Driving Your Marketing Next Year on Tuesday, September 16, 2014. You can read all the details here.
You may also enjoy this look at growing your email list and its importance as an e-commerce best practice as well as reviewing the slides from a talk I gave all about email marketing in an age of mobile:
And, if you're interested in learning even more about how customers changing behavior shapes e-commerce and marketing, register to receive a special report I've produced in conjunction with hotel marketing firm Vizergy, "Digital Hotel Marketing in a Multiscreen World." While it's targeted specifically at hotel and resort marketers, the lessons apply to just about any business. You can get your free copy of the report here.
Finally, you might also enjoy some of our past coverage of the mobile, local, social web and how to make it work for your business, including: