Where Google, Facebook, and Expedia Want to Take Your Guests (Travel Tuesday)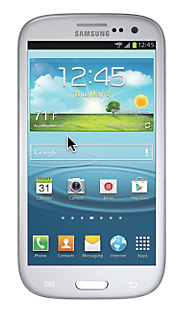 Jason Q. Freed at HotelNewsNew has great coverage of a panel featuring Google, Facebook, and Expedia leaders from last week's HSMAI Revenue Optimization Conference. Here are some highlights:
"Recently, Google found a way to put Hotel Price Ads—which offer real time inventory and rates—directly into Google Maps. Along with YouTube, tying hotel content into Google Maps will be a near-term focus for the company."
Funny, I swear I'd heard something about Google Maps and travel recently.
"Another continuing focus for Google Travel will be mobile, as the company has seen 56% year-over-year growth on mobile hotel queries, Tapan said. With Google Now, the company has the ability to deliver boarding passes directly to travelers' phones."
Again, mobile remains a recurrent trend.
Lee McCabe, Facebook's head of travel, talked about his company's plans, too:
"Facebook is beta testing two travel projects currently: Graph Search and Nearby. Both serve up personalized search results that integrate friend reviews and recommendations into search results. A Facebook Graph Search will show users hotels friends have stayed at and hotels friends have reviewed."
Which, again, sound a lot like search and maps, don't they? It seems like the major players (the AGFAM folks, as I call 'em), get that proximity matters when it comes to travel search).
Finally, Nick Graham at Expedia offers this tidbit:
"…Expedia expects mobile usage to triple by 2014. He said 18% of all Internet transactions will be done on a mobile device, which includes smartphones and tablets, over the next year." [Emphasis mine]
Graham also noted, "We have invested heavily in the mobile space… This isn't just a local trend, this is a global trend."
I've been talking about "mobile-first" (as well as what's wrong with the arguments against mobile-first) for a while now. Well, remember that old saying, "Follow the money"? What does it tell you when Expedia (and Google and Facebook) talk about the amount of money they're pouring into mobile?
Expedia, Facebook, and Google clearly recognize that the future of travel marketing is mobile.
Only it's no longer the future; it's now.
You should really check out the whole write-up over at HotelNewsNew. It's worth the read.
And, if you're interested in learning more about travel marketing and where it's going—as well as lessons that apply to a host of other industries—Register to receive a special report I've produced in conjunction with hotel marketing firm Vizergy, "Digital Hotel Marketing in a Multiscreen World." You can get your free copy of the report here.
Finally, you might also enjoy some of our past coverage of these changes in the marketplace, including: