You Won't Believe How Many Guests Use Mobile to Make a Booking Decision (Travel Tuesday)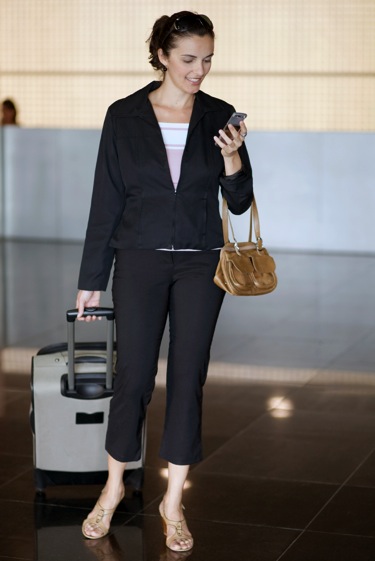 70% of travelers use a hotel's web site and/or its mobile app prior to making a booking decision, according to a report highlighted on Luxury Daily. That is, to put it mildly, a huge number.
Here's the key quote from the report:
"More so than any other industry the travel sector comes with high expectations in mobile. Since consumers are inherently on-the-go when traveling, they tend to perform more activities on mobile devices, and they want hotels to match these expectations." [Emphasis mine]
This underscores Starwood's recent announcement that they're seeing mobile bookings grow faster than Internet bookings did 10 years ago. Given that 97% of Americans have a cell phone within 3 feet at any given time, these numbers aren't surprising.
What is surprising is how many hotel websites don't accommodate mobile well, if at all.
But with the emergence of responsive design as a best practice for consumers and search engines, you really have no good reason to ignore mobile any longer. Today, if you're not offering guests a responsive site, you're driving up the cost of your bookings, either because:
Your guests have to phone to make their reservation; or,
They choose not to stay with you at all.
Happily, in addition to responsive design, a number of best practices exist to convert mobile guests, including improving the content you offer on your website and exploring upselling options on mobile, voice, and web.
Again, your guests expect you to help them while they're on the go. And, ultimately, isn't helping guests what hospitality is all about?
If you're interested in learning even more about the future of e-commerce and marketing via the social, local, mobile web, register to receive a special report I've produced in conjunction with hotel marketing firm Vizergy, "Digital Hotel Marketing in a Multiscreen World." While it's targeted specifically at hotel and resort marketers, the lessons apply to just about any business. You can get your free copy of the report here.
You may also want to review the tips in my recent presentation Elements of E-commerce: How Digital Storytelling Drives Revenue and Results:
And you might also enjoy some of our past coverage of the social, local, mobile web and what it means for your business, including: