How Marketers Can Plan for the Recovery (Thinks Out Loud Episode 281)
Podcast: Play in new window | Download
Subscribe: RSS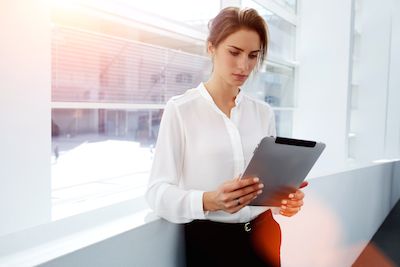 Looking to drive results for your business? Click here to learn more.
---
How Marketers Can Plan for the Recovery (Thinks Out Loud Episode 281)
With the continued bad news about the Covid-19 coronavirus, I realize it might be a bit early to start talking about how marketers can plan for the recovery. But it's not too early to start thinking about it. Even better, some options that exist to help you once the recovery comes can help generate positive outcomes for your business — and your community — right now.
For starters, three separate solutions have to occur before the recovery can begin. These are:
Health. First, nothing gets better until we've addressed the underlying health crisis. If we're going to flatten the curve, people have to stay indoors and socially isolate. That's bad for business. But it's necessary for us to get where we need to go.
Money. Of course, the acts that are best for health are terrible for business and have led to record layoffs — and, for many businesses, record economic hardship. Ideally the stimulus package (and hopefully packages) will help reduce the economic impacts. But once the health crisis lessens, we're still going to need to see improvements in the economy before business returns to normal.
Trust. Finally, even if we're able to eliminate the underlying health and economic troubles, people still have to feel comfortable that there won't be any continuing health and economic risks. And how people feel about the "new normal" will play a critical role in driving the actual recovery.
Still, while we're likely months away from a true economic recovery, you can start planning. More importantly, you should. What should those plans look like? That's what this episode of Thinks Out Loud is all about.
Want to learn more? Here are the show notes for you.
How Marketers Can Plan for the Recovery (Thinks Out Loud Episode 281) — Relevant Links:
Subscribe to Thinks Out Loud
Contact information for the podcast: podcast@timpeter.com
Past Insights from Tim Peter Thinks
You might also want to check out these slides I had the pleasure of presenting recently about the key trends shaping marketing in the next year. Here are the slides for your reference:
Technical Details for Thinks Out Loud
Recorded using a Heil PR-40 Dynamic Studio Recording Mic
and a Focusrite Scarlett 4i4 (3rd Gen) USB Audio Interface
into Logic Pro X
for the Mac.
Running time: 19m 00s
You can subscribe to Thinks Out Loud in iTunes, the Google Play Store, via our dedicated podcast RSS feed (or sign up for our free newsletter). You can also download/listen to the podcast here on Thinks using the player at the top of this page.