The Little-Known Factors Behind E-commerce Growth in 2015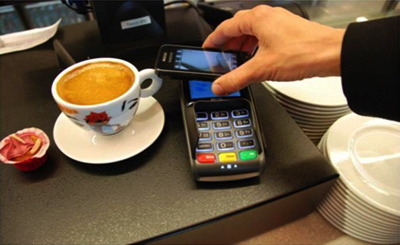 E-commerce growth is going to be spectacular for the next few years. In combination with the demographic realities driving mobile commerce, shifts in customer behavior will push overall e-commerce numbers way, way up. Business Insider estimates retailers will see $100 billion in online sales during this year's fourth quarter, and that's pretty good. But, as the saying goes, you ain't seen nothing yet. This overall shift will make that $100 billion seem tiny by comparison.
Millennials and Mobile Meet the Payment Industry
The huge shift in e-commerce will come from Millennials, mobile, and in particular, mobile payments. According to their 2013 annual reports, Visa [PDF link] and Mastercard [link] handled 58.5 billion and 38.6 billion transactions, respectively, worth a combined $11 trillion. That's 11,000 billion dollars. Which, in case you're not a fan of math, is just a shade more than the $100 billion in online sales Business Insider projects for this coming holiday season.
Today, your customers use credit cards to make their purchases because they're the simplest, most cost-effective options available. But recent moves like the introduction of Apple Pay — combined with the recent card hacks suffered by merchants like Target and Home Depot — are starting to change the game for mobile commerce specifically, as well as for e-commerce overall.
Why?
Because, these new products are safer, more secure, and, when done right, easier than swiping a card. The essentially required shift away from "swipe and sign" cards coming next year will only accelerate the trend. I don't think this is all about Apple, mind you. I expect Google to improve its Wallet app's usability in the coming months to more effectively compete with Apple Pay, along with any number of competitors to emerge.
For instance, one group of retailers have joined together to create their own payment app, CurrentC. These merchants have even started blocking Apple Pay in favor of their own system which John Gruber thinks is a sign Apple Pay is beginning to succeed. The consensus suggests that Apple Pay is the better system right now, and will likely gain more market traction in the near-term, but that it's really too soon to tell who wins in the long run. In any case, as it stands today, CurrentC is unlikely to shape customer behavior due to its poor usability. But it could certainly work to improve.
Long-Term Mobile Commerce Trends
The longer-term trend you need to pay attention to is as follows:
Consumers begin to adopt mobile payments. Regardless of the system, the increased usability and security of mobile payments will drive increased use. Mobile payments already account for almost 1 in 4 online payment transactions, and research shows "…transactional services and activities are also gaining… [and that] …iPhone users in Europe are more likely to use mobile services regularly, [for] financial and transactional activities." The the demographic trends I talked about the other day will play a role, too, as Millennials demand more mobile-optimized services.
Consumer demand drives product innovation. Merchants, card issuers, and technology firms alike are scrambling right now to create the killer payments app.
More payment options lead to higher m-commerce conversion rates. This is long-since proven in "traditional" e-commerce. Want to get more people to buy? Make it easy for them to buy however they prefer. Providing additional payment options reduces friction and increases confidence that you're a trusted — and trustworthy — partner.
Increased confidence will drive significantly higher volumes of mobile browsing and shopping. We're already starting to see this, with mobile shopping beginning to outstrip desktop. Just remember that we're still in the early days. Smartphone penetration in the US has now reached over 70%, but customers are still learning how they'll use those devices in everyday life.
Lather, rinse, repeat. As these activities become more commonplace, they'll draw in additional sets of later adopters, fueling rising growth for some time to come.
Anyone who lived through the last big shift in e-commerce — which started in 1995 or 1996 and continued uninterrupted until 2001 — should recognize this pattern. I strongly suspect we're entering a four- or five-year period where growth will resemble the S-curve pretty closely, with significant growth in consumer adoption and increasing revenues until the inevitable, predictable, and unfortunately, unknowable speed bump slows us down sometime late in this decade (which itself is usually followed by a decade-plus of slower, more stable growth — look at your own results and see what's happened in e-commerce overall since 2002-2003 for one example).
Conclusion
I've stated many times before that mobile and commerce go hand-in-hand, particularly among Millennials. Gen X and Boomers are somewhat slower to adopt, but a gaping chasm exists between "are somewhat slower" and "won't adopt." The reality is all your customers will get there, given enough time.
The key thing for you to do is recognize these coming trends and to get in front of them for the benefit of your customers — and for your business.
If you want to learn more about how customers changing behavior shapes e-commerce and marketing, register to receive a special report I've produced in conjunction with hotel marketing firm Vizergy, "Digital Hotel Marketing in a Multiscreen World." While it's targeted specifically at hotel and resort marketers, the lessons apply to just about any business. You can get your free copy of the report here.
Plus, don't miss these slides and video from my recent webinar, "Digital Marketing Directions: Three Key Trends Driving Your Marketing Next Year":
Finally, you might also want to check out some of our past coverage of the mobile, local, social web and how to make it work for your business, including: